Japanese Whisky… Spirits from the ends of the earth offering us with tasty, often extraordinary profiles. But since when has whisky been made in Japan? And why are they so appreciated and sought after?
The Origins of Japanese Whisky
As a matter of fact, the production of Japanese Whisky is all but new, since whisky has been produced in Japan for almost a century. One day, a British fleet landed in Tokyo Bay. At the time, the Emperor Osaito was offered a cask of Bourbon… and it was love at first sight!
From then on, many Japanese tried to reproduce this brandy from the rice they produced, but they did not get the expected result.
In 1918, the young Masataka Taketsuru (this name probably rings a bell!) went to Scotland to study the mysteries of distillation. On his return to Japan, he created his first two distilleries with the help of Torii Shinjirô. Yamazaki would become Suntory, before Yoichi would become the famous house Nikka (Yoichi today is considered as the best Single Malt in the world).
The Japanese whisky boom began after the Second World War, but the real rise to international prominence dates from 2009. Today, the country is the 4th largest producer in the world. And that's just the beginning!
What Makes Them So Special?
Culturally, we must not forget that the Japanese are extremely meticulous and have an eye for detail. Their way of producing is inspired by Europe and tends to be close to their own perfection. They produce great Single Malts.
Water is also a major factor. For instance, the water used for Yoichi is filtered through peat. It is also close to the sea and brings iodine influences, so coveted in Scotch whiskies. The selection of casks for ageing is drastic. Moreover, Japan's climate is very similar to the Scottish one.
Most of the distilleries are in preserved natural areas. As a general rule, they are less peaty than the Scots, although they use high quality malted barley, often from Scotland. The Japanese know-how inspired by the Scottish framework stands out and makes the difference. This is a beautiful blend of cultures!
"The personality of the whisky is given by the nature and climate of its terroir", said Masataka Taketsuru
For Amateurs and Connoisseurs
For the last ten years, Japan has been awarded so many prizes for the quality of its whiskies that they have gained international recognition and attract by their originality and their unique know-how. Attracted by Japan's culture, culinary arts, new technologies or mangas, French people are increasingly fond of them.
Whiskies (Finally!)
SPOTLIGHT ON SUNTORY
It is the oldest Japanese alcoholic beverage company. Yamazaki was the first distillery to be created by the company in 1924 (by Masataka Taketsuru).
YAMAZAKI 12 years (Gold medal at the International Spirits Challenge 2003)
This 12-year-old single malt is a delight to the taste buds and is beautifully precise. Its character is at the same time fat, rich and generous. On the nose, notes of candied fruit, honey and bitter orange peel. On the palate, opulence in a sweet and voluptuous version, so tasty is the texture. The finish is both fruity and with notes of fresh herbs that recall the Speyside region. Its notable length makes it a great Whisky to be enjoyed in a comfy environment!
This is a GREAT whisky! It won 1st prize in its category at the 2010 World Whisky Awards. It is harmonious, with intense notes of plum, melon, and savouriness. Aged for 17 years in Japanese oak casks (Mizurana), its palate is incredibly smooth and reveals apricot, pear, apple, and cereal notes. A spicy touch lengthens the mouth and leaves us speechless. A great rarity because its production has been stopped. A whisky that cannot be ignored!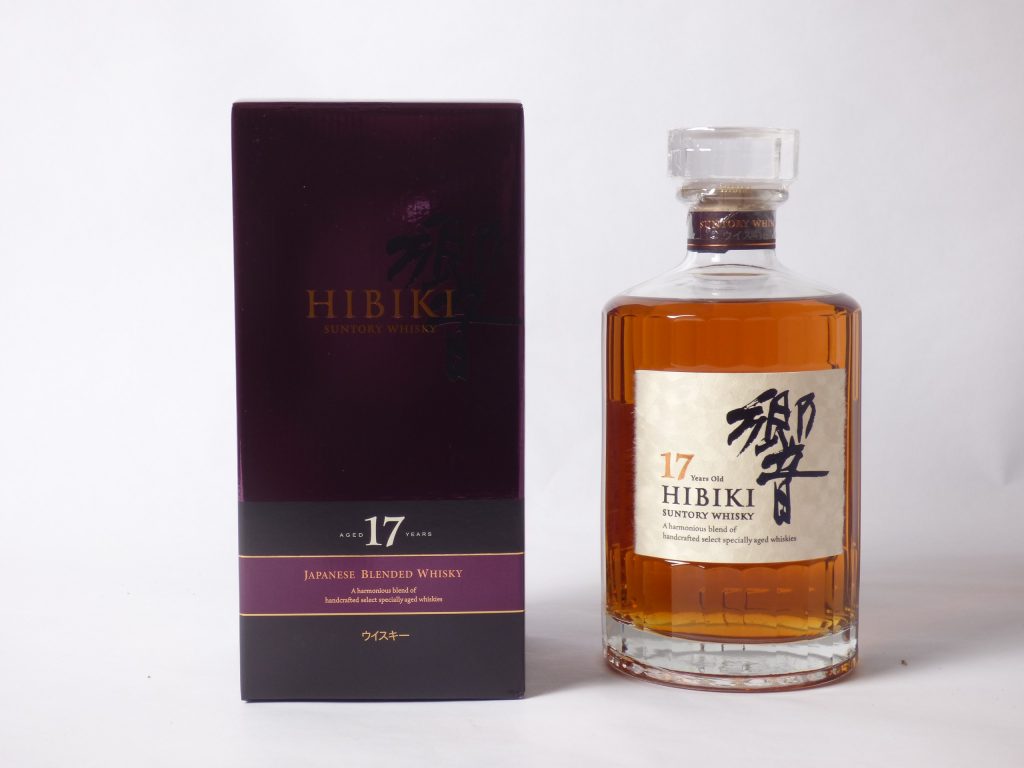 This whisky is renowned for its freshness and tonicity and is made from single malts matured for 25 years! A specialty to be savoured by connoisseurs! Its strength and balance make it a rare top of the range spirit. Its maturity and woody notes combine with its freshness to offer all the aromatic subtlety that connoisseurs are looking for. The purity of the water is exceptional, the peat is present without excess. The finish is chocolatey and smoky. It is fabulous for the taste buds.
NIKKA DISTILLERY
As explained above, this internationally known distillery has been founded by Masataka Taketsuru, the so-called "Father of Japanese Whisky". After working several years at Suntory, he founded NIKKA. But it is also thanks to the unfailing support of his wife, the Scottish Rita (Jessie Roberta Cowan) that the distillery has become one of the most renowned.
NIKKA TAKETSURU PURE MALT 25 YEARS
This ultra-high-end cuvee has been produced as a tribute to Masataka Taketsuru. It is a blend of the best malts from Yoichi and Miyagikyo, Nikka's two major distilleries. The malts are at least 25 years old. The nose is floral and enveloping, the palate full of sweetness, notes of sherry, black and red berries, vanilla is endless…
The long maturation gives it all its power and elegance. An exceptional and enticing whisky that represents the quintessence of Japanese know-how.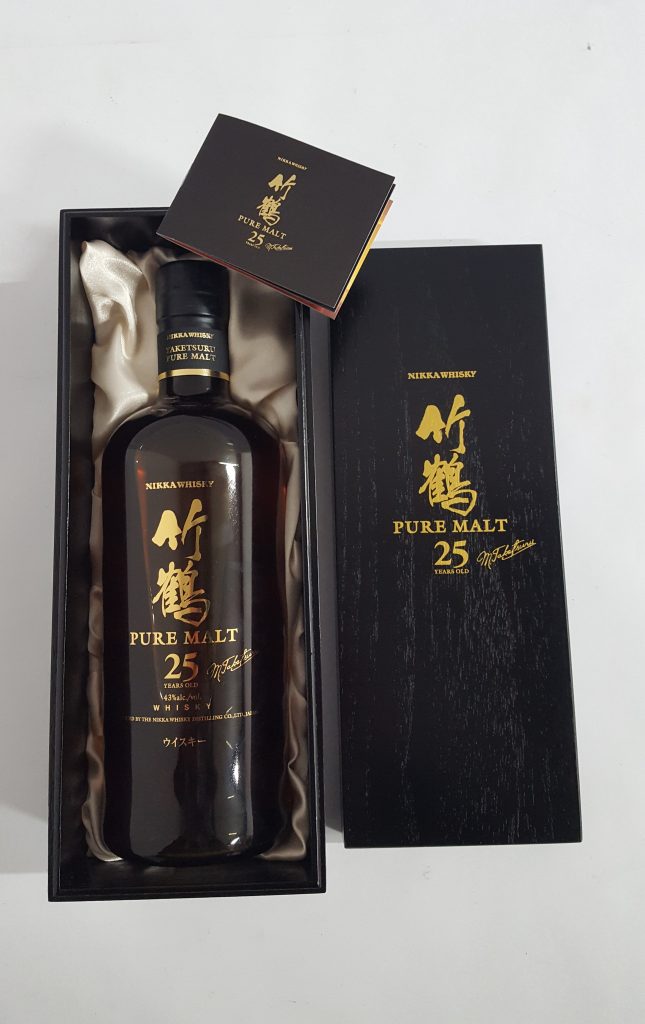 One of the first distilleries founded by Masataka in 1934. It represents the historic single-malt style of the Nikka distillery. This blend of different whiskies offers a real aromatic complexity. The nose is smoky, fruity and cereal, the palate develops a pleasant light peat and spices. The finish is long, mature and salty. The water comes from a natural spring filtered by the peat. A perfectly achieved balance.
MARS DISTILLERY
This distillery, more discreet than the previous ones, offers amateur whiskies that cannot be ignored. Situated at 800 meters of altitude in the Japanese Alps near Nagano, it was founded in 1872 by Hombo Shuzo (then specialised in sake, like many other distilleries). Years later, in 1949, the production of whisky was started by Kichiro Iwai. Today their distilleries are located in Tsunuki and Shinshu.
MARS COSMO MANZANILLA CASK FINISH
A blend of Japanese and Scotch Whisky from MARS distillery that has a lot to say. Aged in Spanish manzanilla casks, this whisky offers a nose of dried fruits, sugar cane and burnt coconut. The palate is silky and rich, developing aromas of honey, mocha, and dark chocolate. An original production from this distillery that never ceases to surprise us.
MARS KOMAGATAKE SHINSHU AGING 2021 EDITION
A rare, top-of-the-range single malt from the Sinshu distillery, located in central Japan! Aged in casks at an altitude of 800 metres (no less!). The nose is fruity and elegant, the palate is smooth and fat with notes of persimmon, quince, peach, and a smooth finish with a touch of hazelnut. The balance is remarkably precise.
CHICHIBU DISTILLERY
This distillery was founded in 2008 by Ichiro Akuto (the one who bought Kawazaki's stock!) Considered as a "Whisky Geek", Ichiro never stops experimenting to achieve deeper whiskies. In terms of quality, he is almost at the same level as Suntory and Nikka, that's something!
CHICHIBU ICHIRO'S MALT 2019 EDITION
This formidable blend is made from seven casks aged over six years-old: one made of Japanese oak; the others having been filled with Bourbon. The nose is ripe with notes of cooked banana and cinnamon, the palate is rich and fat with tension and freshness throughout. Pastry notes emerge and follow through to a roasted, floral, fig and spicy finish. Finesse, complexity and gourmandise make it a colossus among giants, plain and simple.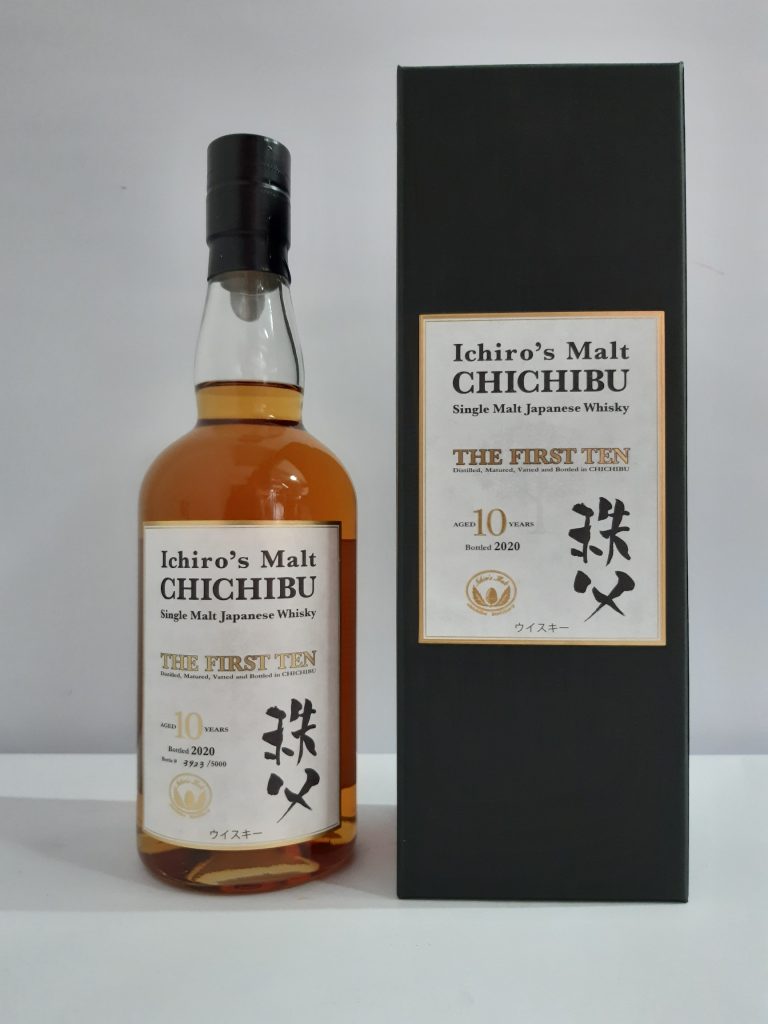 AKKESHI DISTILLERY
This is a very young distillery founded in 2013 by the company KENTEN. It is located opposite the Pacific Ocean, which allows it to benefit from marine influences. This promising distillery distinguishes itself by its quality. To be continued!
AKKESHI SINGLE MALT PEATED KANRO
This whisky is atypical and mysterious, much to our liking! Peaty, thanks to the marshes surrounding the distillery, its nose opens on red fruits, cut grass, smoke and rye. On the palate, the texture is smooth, has nice bitter notes, smoke, iodine, and length.
The author of the article
Apart from training sommeliers, Alessandra Fottorino works as an agent, consultant and author. She is a member of the Independent Winegrowers Jury in the latest Régal magazine and is passionate about biodynamic, natural and orange wines. Her first graphic novel published by Hachette will be available in 2022.
Related posts